We're Here to Help
Gold Coast's Most Powerful Combination of Holistic Medicine and Natural Health Practitioners
Meet the Team
The Medical Sanctuary brings together a team of health practitioners from different fields of conventional and alternative medicine. These include holistic doctors, naturopaths, nutrition specialists, chiropractors, osteopaths and massage therapists. Our practitioners all come together to help our patients achieve greater levels of health, well being and happiness, at a convenient Gold Coast location. Our practitioners can work with you individually, or with each other, to provide collaborative care. With so many health professionals at one service, you will be certain to attain the right support that your body needs. Arrange an appointment today, and make your health your greatest priority.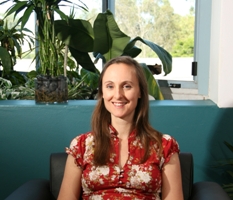 Dr Elen ApThomas
Holistic Doctor
Dr Elen ApThomas is the founding doctor of The Medical Sanctuary and a leading General Practitioner with over twenty years of private clinical experience practicing integrative nutritional medicine. Nearly a decade ago her vision was to create a multi-disciplined integrative medical practice which would provide a sanctuary for health and wellbeing.
Find out more
Dr. Jolanta Paszkiewicz
Holistic Doctor
A G.P with over 30 years experience, Jolanta treats all types of female & male health issues and has many years experience in addressing hormonal problems. For the past 15 years she has worked as an integrative holistic medical practitioner in Melbourne, incorporating both orthodox and complementary medicines in the management of her patients.
Find out more.
Dr Cris Beer
Holistic Doctor
As an expert in nutritional medicine Dr Cris specialises not just in the prevention and treatment of illnesses, but in the attaining of optimum health. She believes that this state is achievable for anyone and passionately shares this message as a media personality. Dr. Cris holds qualifications in medicine, biomedical science, integrative and nutritional medicine, health coaching, as well as personal fitness training.
Find out more.
Peter Carter
Osteopath
Peter Carter has been successfully treating patients for over twenty five years and has gained extensive hands on clinical experience. His Osteopathic approach is centred on promoting a strong structural base and restoring normal mobility and function to all areas of the body. Find out more.
Jennifer Kirk
Massage Therapist
Jennifer's training as a massage therapist coupled with her background as a professional athlete provides her with a comprehensive understanding of the human body and the effects that physical training exerts upon it.
Find out more.

Kym Atkinson
Colon Therapist
Kym has been a practicing Colon Therapist for over 12 years, and is greatly respected for her work by local, national and international clients. Kym Atkinson is, a certified Colon Therapist by the Australian Institute of Health and a member of the Australian Colon Health Association.
Andre Artmann
Acupuncturist & Allergy Testing
Andre Artmann has been practicing traditional Japanese Acupuncture and Energetic Allergy Testing for the past 10 years.  He is passionate about providing the best health outcomes possible for each one of his patients. The unique combination of Eastern and Western medicine allows him to be able to treat a wide range of symptoms.
Bek Hall
Adv.Dip.Nat, Adv.Dip.Nut, Adv.Dip.West.Herb.Med, FSM Naturopath, Medical Herbalist, Nutritionist
Bek is a warm, passionate, and fully accredited Naturopath originally hailing from the picturesque Southern Highlands in New South Wales, where she originally started her own Practice upon graduating almost a decade ago.
Since then, she has helped countless every day Australians suffering ill health return to a life of happiness and wellness. She has experience within the natural medicine industry not only in consulting in her private practice, but also as one of the senior Naturopaths at an acclaimed Health Retreat in New South Wales, contributing to articles in health magazines and publications over the years, and most recently working for one of Australia's leading innovative Natural Medicine companies.
During this time, Bek has encountered and treated a broad range of health issues successfully and has had the privilege of being at the forefront of breakthrough research and advancements in evidence based alternative and natural medicines and methodologies. She has a special gift of connecting with people of all ages and backgrounds, which aids her in really understanding what someone is seeking to gain from their treatment.
Empathising with the overwhelm that can be caused by the pressures of modern-day life, and the stress illness can cause, Bek also takes a gentle and practical approach while assisting her patients to overcome their health challenges.
Her goal is always to identify and treat the underlying cause of an illness, not just the symptoms and do so in a way that suits a patient's individual circumstances and lifestyle.
Bek holds formal qualifications in naturopathy, nutritional medicine, western herbal medicine and is also trained in the areas of functional pathology, psychology, counselling, frequency specific microcurrent therapy, and energy healing. She is ever expanding her knowledge and honing her craft with ongoing education in health sciences – with neuroscience, psychoneuroimmunology, quantum physics, quantum medicine and the emerging science behind energy healing being true passions.
While interested in all areas of health, she has special interest in mental health and behavioural disorders, conditions affecting the immune system, chronic fatigue syndrome, hormonal conditions, preconception care, inflammatory bowel diseases, thyroid conditions and 'mystery illnesses' that pathology has yet to give clear diagnosis/answers to.