We're Here to Help
Gold Coast's Most Powerful Combination of Holistic Medicine and Natural Health Practitioners
Meet the Team
The Medical Sanctuary brings together a team of health practitioners from different fields of conventional and alternative medicine. These include holistic doctors, naturopaths, nutrition specialists, chiropractors, osteopaths and massage therapists. Our practitioners all come together to help our patients achieve greater levels of health, well being and happiness, at a convenient Gold Coast location. Our practitioners can work with you individually, or with each other, to provide collaborative care. With so many health professionals at one service, you will be certain to attain the right support that your body needs. Arrange an appointment today, and make your health your greatest priority.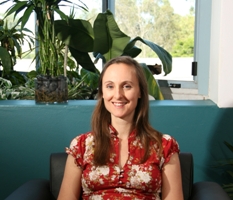 Dr Elen ApThomas
Holistic Doctor
Dr Elen ApThomas is the founding doctor of The Medical Sanctuary and a leading General Practitioner with over twenty years of private clinical experience practicing integrative nutritional medicine. Nearly a decade ago her vision was to create a multi-disciplined integrative medical practice which would provide a sanctuary for health and wellbeing.
Find out more
Dr. Jolanta Paszkiewicz
Holistic Doctor
A G.P with over 30 years experience, Jolanta treats all types of female & male health issues and has many years experience in addressing hormonal problems. For the past 15 years she has worked as an integrative holistic medical practitioner in Melbourne, incorporating both orthodox and complementary medicines in the management of her patients.
Find out more.
Dr Cris Beer
Holistic Doctor
As an expert in nutritional medicine Dr Cris specialises not just in the prevention and treatment of illnesses, but in the attaining of optimum health. She believes that this state is achievable for anyone and passionately shares this message as a media personality. Dr. Cris holds qualifications in medicine, biomedical science, integrative and nutritional medicine, health coaching, as well as personal fitness training.
Find out more.
John Burchell
Naturopath
John Burchell is a highly regarded Naturopath, Homoeopath and integrative medicine practitioner. John brings to the Medical Sanctuary 25 years extensive clinical experience. Johns experience enables him to manage and overview patients' health from a holistic perspective, treating varying levels of disease.
Find out more.
Peter Carter
Osteopath
Peter Carter has been successfully treating patients for over twenty five years and has gained extensive hands on clinical experience. His Osteopathic approach is centred on promoting a strong structural base and restoring normal mobility and function to all areas of the body. Find out more.
Jennifer Kirk
Massage Therapist
Jennifer's training as a massage therapist coupled with her background as a professional athlete provides her with a comprehensive understanding of the human body and the effects that physical training exerts upon it.
Find out more.

Kym Atkinson
Colon Therapist
Kym has been a practicing Colon Therapist for over 12 years, and is greatly respected for her work by local, national and international clients. Kym Atkinson is, a certified Colon Therapist by the Australian Institute of Health and a member of the Australian Colon Health Association.
Andre Artmann
Acupuncturist & Allergy Testing
Andre Artmann has been practicing traditional Japanese Acupuncture and Energetic Allergy Testing for the past 10 years.  He is passionate about providing the best health outcomes possible for each one of his patients. The unique combination of Eastern and Western medicine allows him to be able to treat a wide range of symptoms.